LATEST NEWS
YOUTUBE MINI BREAKOUT CABLE DEMO MOVIE
A 13-Pin mini breakout cable is an affordable GK Hex equivalent breakout box and cable set in a single package. The movie features six Auto-Tune guitar plugins, Hex Poly-Distortion, & -12 Octave Pitch-Shifting plugin effects. A DAW software sequencer has endless possibilities.
V-GUITAR SEPARATE STRINGS MAKEOVER GUIDE
An eight page pdf guide to separate strings processing, editing, re-guitar and re-amping. Transforming an 'average' v-guitar recording explained.
NEW 13-PIN PLUG & SOCKET PROTECTION
It is important to cover 13-Pin plugs and sockets when not in use. Failing to do so risks a build up of dust, dirt, grease and oxidation. User neglect is nearly always the main reason with cable failure, although v-synth 13-Pin socket failure is a more serious matter.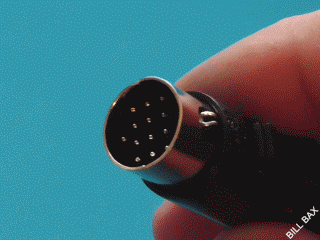 Make your own 13-Pin plug and socket dust covers using heat shrink.
V-Guitar Forum Plug & Socket covers review.
The latest breakout box features tough 13-pin chassis sockets, a robust diecast case, and pin-7 normal guitar I/O. Previous active and passive breakout box units were mainly intended for studio use, and the new GKP-2 easily fits into any environment - stage or studio.
An extremely robust v-guitar breakout cable. Plug in a standard GK13-pin cable into the 13-pin line-socket, and you have pain-free access to recording and playing separate strings. Priced at £80.00GBP, it is the most cost-effective separate strings access solution available.
USING A ROLAND GR-55 AS A SOUND MODULE
A short preview movie with re-amping, re-guitar and
re-synth. http://youtu.be/cldUfg6vkKM
Minimum requirements: Break-out / Break-in cable or
SOUND ON SOUND MAGAZINE ARTICLE.
Passive Breakout Box review by legendary studio equipment journalist Paul White.
http://www.soundonsound.com/sos/may13/articles/tonesearch-gk-breakout.htm
YOUTUBE DEMO. SEPARATE GUITAR STRINGS
AND BINAURAL 3D. The ultimate separate strings demo. Extreme re-amping, re-guitar, effects, and individual string software editing. Not to mention a famous rock guitar tune.